French keg manufacturer since 1939, Maisonneuve specialized at the end of the 70's in the manufacture of small stainless-steel contains for the beer market.
With a wide range of products divided into 5 main families, Maisonneuve offers its customer stainless-steel kegs ranging from 5 to 58.L (1/2B) and even more on request!
The stainless-steel keg is the best solution, both financially and ecologically, for the storage of liquid food.
The "Maisonneuve" kegs, which result from a unique know-how in France, are made of the highest quality of stainless-steel that guarantees robustness and UV protection for a long-lasting conservation of the beverage contained.
Endlessly 100% recyclable!

Maisonneuve Group,
The French manufacturer
by your side.
Maisonneuve Group,
"Entreprise du patrimoine vivant"
The values of quality, responsibility and flexibility inherited from Maisonneuve's founders continue to guide our work.
These principles govern our day-to-day behavior with our employees, our clients and in our environment.
They have been our DNA for over 80 years.
Quality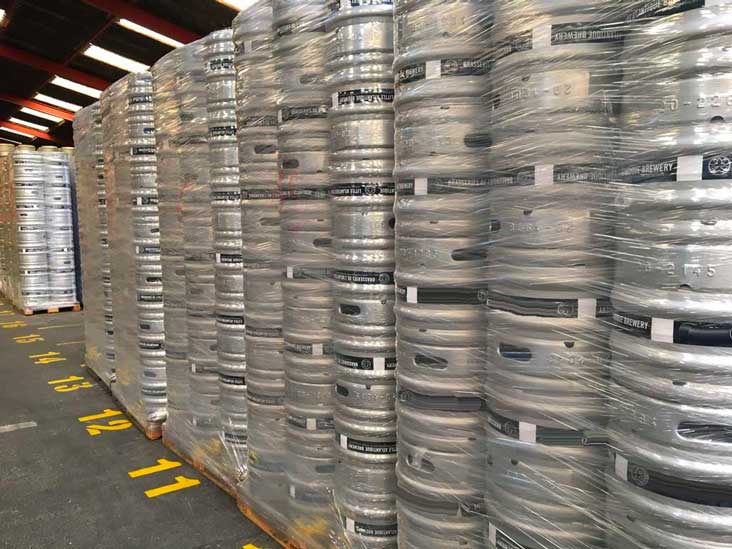 Since the beginning in 1939, Maisonneuve has always been committed to manufacturing high quality products. Our processes, the monitoring and the data storage strictly follow the ISO 9001 standard.
Our kegs are checked at each stage of the manufacturing process (from receipt of the stainless-steel coils to the set-up of the spear and the pressurization of the kegs).
100% of our kegs are tested and each new series is strictly controlled.
Besides, 1% of the kegs produced are randomly subjected to both dimensional and volume controls. A weld test is also carried out in order to test the maximum achievable strength of the keg.
As a responsible French industrial, we must be exemplary in the control of our environmental impact.
We therefore work continuously to limit our carbon footprint by relying preferably on local suppliers and service providers to support us on a daily basis.
We make sure that all components of our kegs are recyclable. Thus, Maisonneuve stopped offering kegs with plastic galleries, because the product's lifespan and the difficulty of reprocessing plastic were not environmentally sustainable.
Therefore, significant investments are being made over the long term to reduce our environmental impact.
Responsability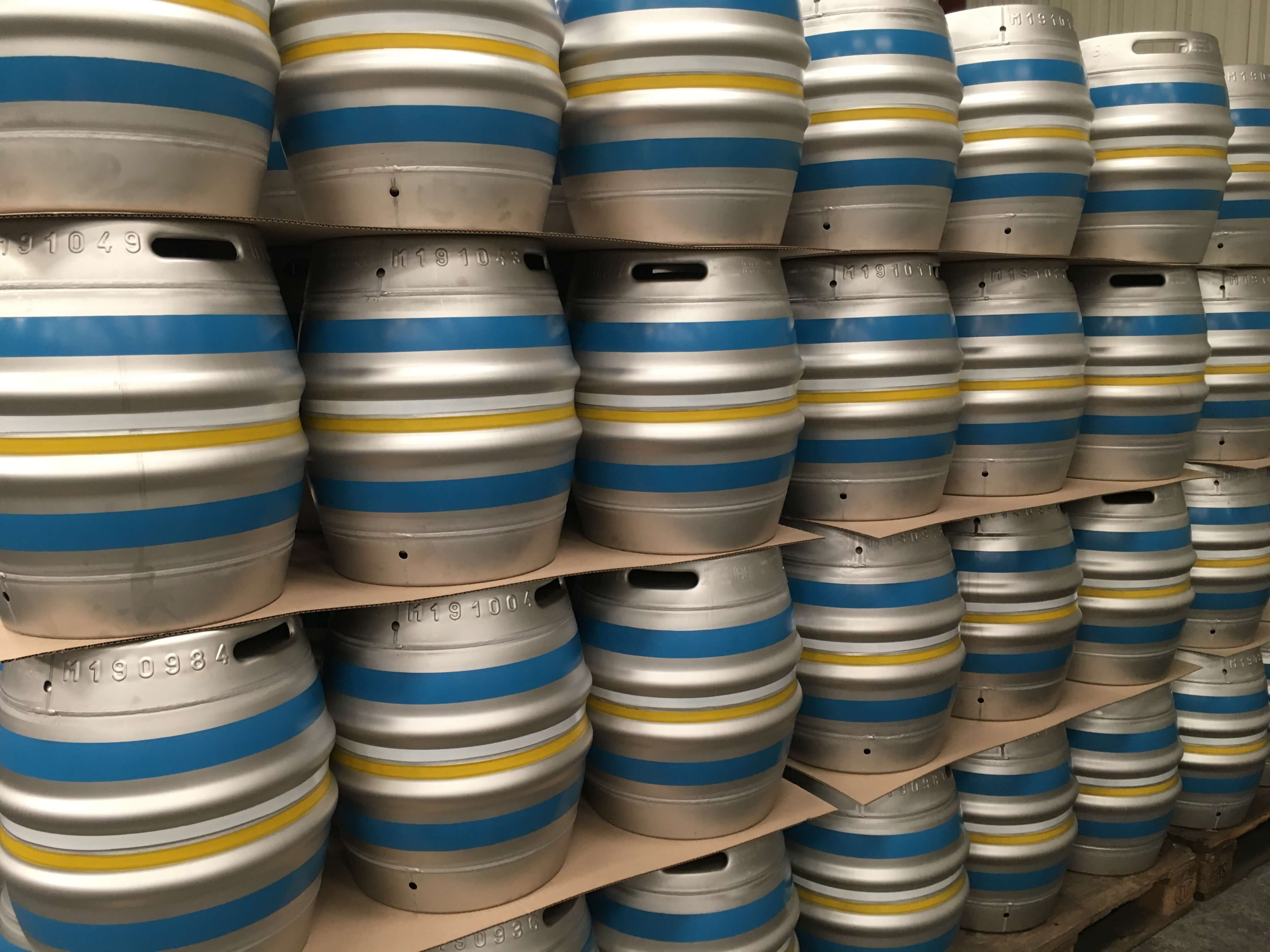 Flexibility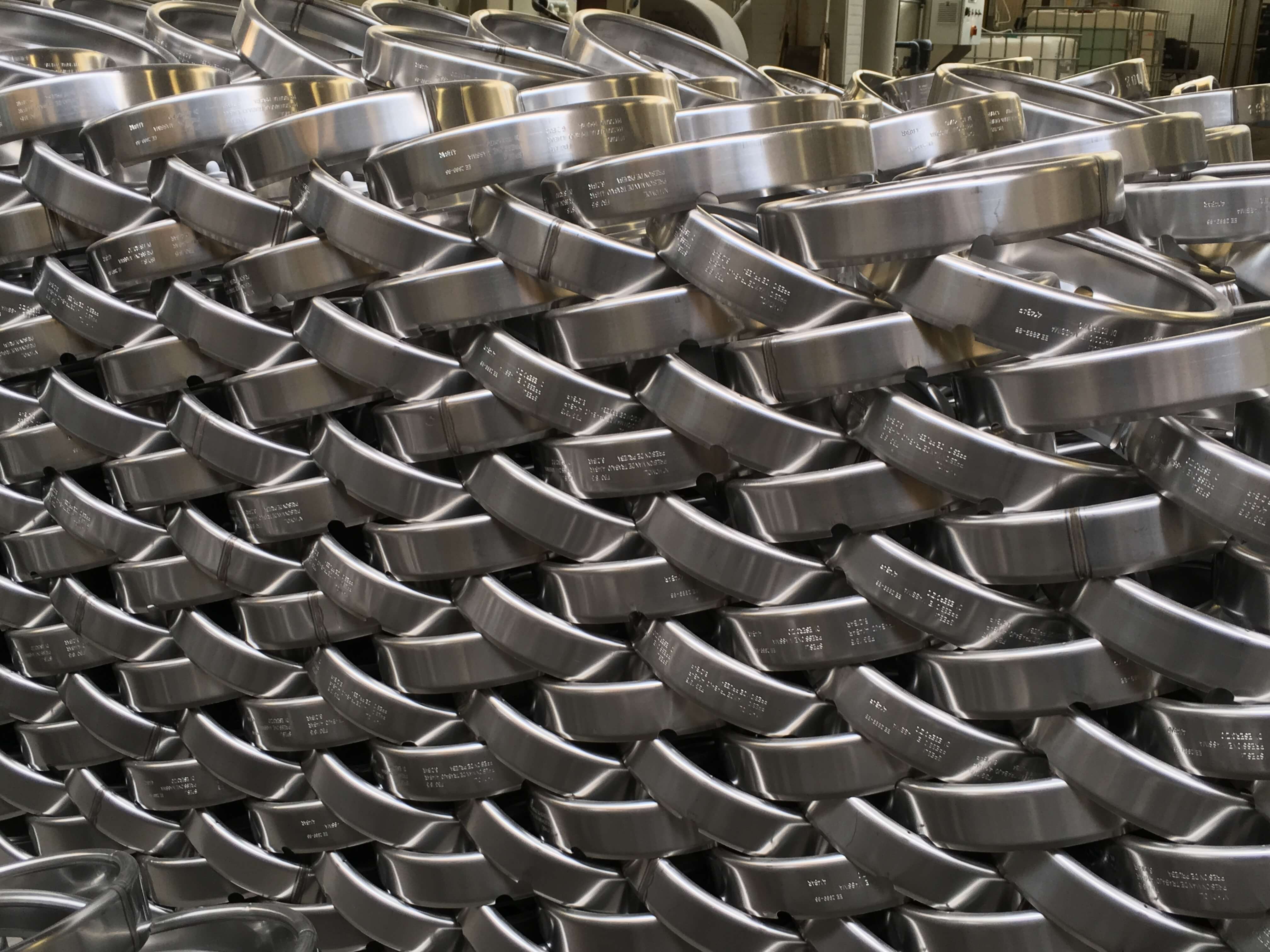 Maisonneuve offers its customers its expertise and experience in the manufacture and use of stainless-steel barrels.
Thanks to the strong involvement of its teams and its human-scale structure, Maisonneuve knows how to adapt to market imperatives and the specific needs of each of its customers.
We can therefore supply standard kegs in an extremely short time frame as well as containers with non-standard and customized specifications (banners, paint or laser marking, etc.).